En mini fotoodysse til ære for fysikeren Stephen Hawking Trods hans svære sygdom, har Hawking's utrolige karrierer spændt over 40 år. Efter en uddanneler som fysiker med speciale i termodynamik, relativitetsteori og kvantefysik fra Oxford i 1962, rejste han til Cambridge, hvor han studerede teoretisk astronomi og kosmologi.
Fra 1979 til hans pensionering i 2009, var Hawking Lucasian Professor i Matematik ved University of Cambridge, en professorat der er anset som den mest prestigefyldte akademiske post i verden.
Hans bog "A Brief History of Time" fra 1988 bragte universiteternes komplekse kosmologi ud til videnskabeligt interesserede lægmænd og lå på Sunday Times bestseller liste i 237 uger – en rekord der endnu ikke er slået.
Hawking's bidrag til kosmologi og kvante-tyngdekraft omfatter afhandlinger om termodynamik og sorte huller – deriblandt den såkaldte Hawking stråling og et matematisk bevis for singulariteter i rumtiden.
Har har modtaget et utal af priser, deriblandt Commander of the British Empire, og i 2009 modtog Hawking den amerikanske Presidential Medal of Freedom, den højeste civile hæderspris i USA.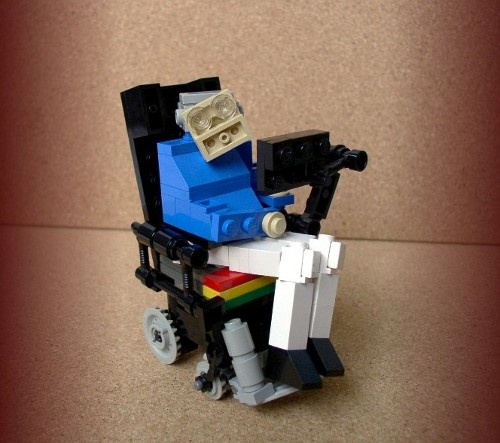 The Talented Mr. Hawking

,