I grunden er det måske mere en skulptur end et hus, men den vietnamesiske arkitekt Hang Viet Nga har bygget sig en træhytte, der sætter alle andre træhytter i skammekrogen. Hang Nga House, eller Crazy House som de lokale kalder det, findes ved bredden af Xuan Huong søen i Vietnams Lam Dong provins.
Det er en herlig blanding af Gaudi, Disney og Tolkien, tilsat et stænk 60er hippie-kultur og lidt vimset eventyr-elegance. Grundlæggende består bygningen af et betontræ, der udgør kernen i husets mange små rum, gange og grotter. De biologiske former er selvfølgelig nøje planlagt og Hang Viet Nga beskriver selv designtanken med ordene:
"With the voice of architecture, I wish to lead men to come back to nature and love it and not make full use of it or destroy it."
Smart nok fungerer bygningen som både turistattraktion og hotel.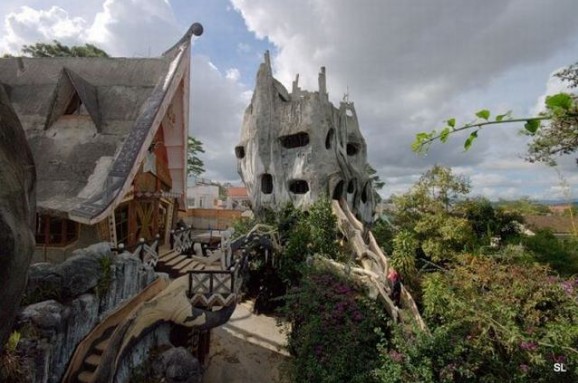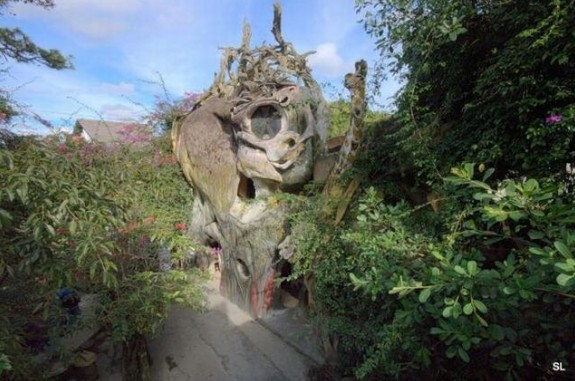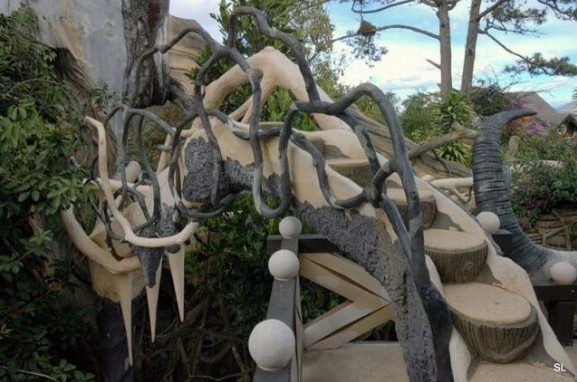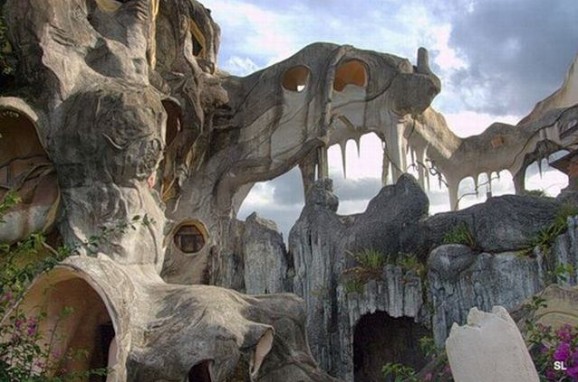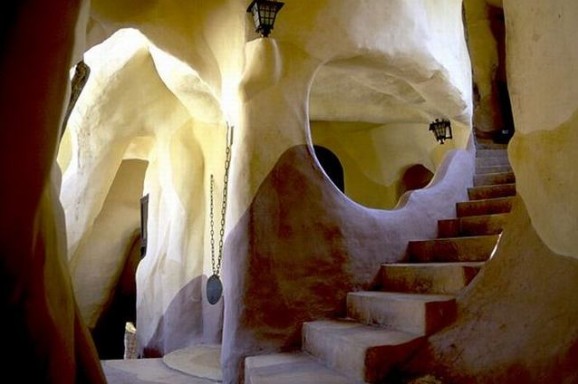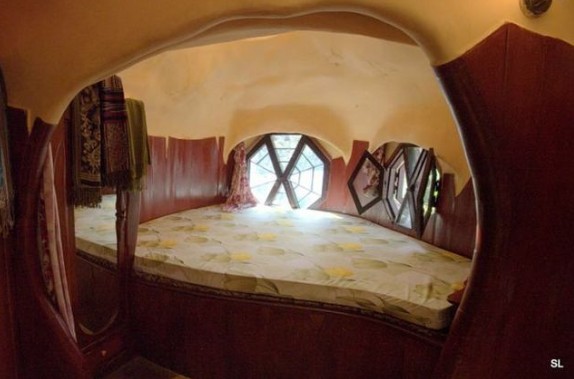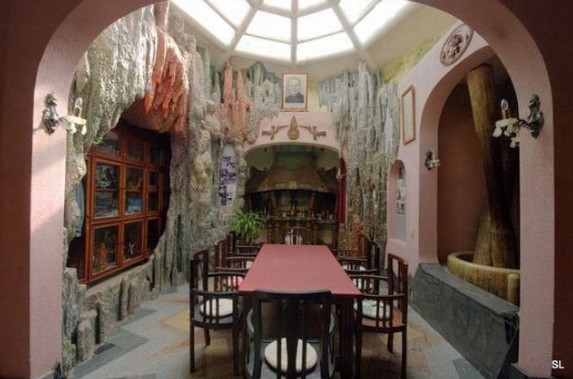 Det skæve hus i Vietnam

,